Analog Mania hat sich analoger Kunst, Technik und Geschichte verschrieben und ist dieses Jahr Teil des Projektes Temeswar Kulturhauptstadt Europas 2023.
Am Vinyl & Music Festival 2023 päsentiert Analog Mania:
dubiose Vinyl Pressungen von Electrecord (das totalitäre Record Label Rumäniens)
pikante Vinyl Pressungen aus dem Osten
"das Kunstwerk und die Platte" – Louise Rath & Chris Janka, Günter Parth & Günter "Mo" Mokesch
 "ReVinyl" – Sebastian Babos
"Fliegende Tonbänder"– Stephan Schwarz
 "It´s over" – Jörg Vogeltanz
"Historische Foto Techniken" – Iris Photo Club Temeswar
———————————————–
An invitation to the analog renaissance – Analog Mania Festival (Timișoara – Romania)
We can see and hear the events that make Timișoara the Cultural Capital of Europe 2023. 
Analog Mania has become an art movement by now, after years of dedication to analog art and technology. Founded by Emil Kindlein in 2013, it started off by introducing historic and classic processes of analog photography, 8 and 16 mm film screenings and analog sound experiences in top art galleries of Timisoara. 
Analog Mania is loved for the very special personal, honest and intimate atmosphere it manages to create, and also for the pristine selection of work by international artists and guests.
Together with partner events like Revela'T (Spain), Analogue Now (Germany), Vinyl & Music Festival (Austria), Analog Mania is part of a widespread analog renaissance.
This event is organized by the Cultural Ambulance in partnership with the Timis County Youth Foundation (FITT).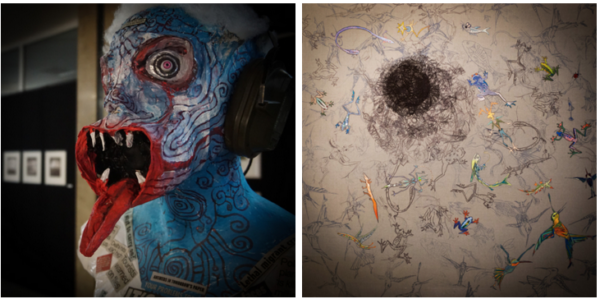 WebLink: