Kindlein Custom
At Kindlein Custom full tube amps are being hand-built and modded. With the new invented modular modding system the musicians can (learn to) create their very own sounds without having to intervent inside the amp.
Kindlein Amps
Kindlein Amps are all unique, made with the fine skills of a juweler, the outrageousness of an inventor and the rawness of an artist. Since 2020 Kindlein Custom also produces the legendary Gabriel Tube Amps.
Modular Modding System
The Kindlein Modular Modding System enables the direct exchange of tone control modules for circuit bending of electronic instruments, amplifiers and music devices. It is also a great tool for sound designers and techs to develop new musical gear.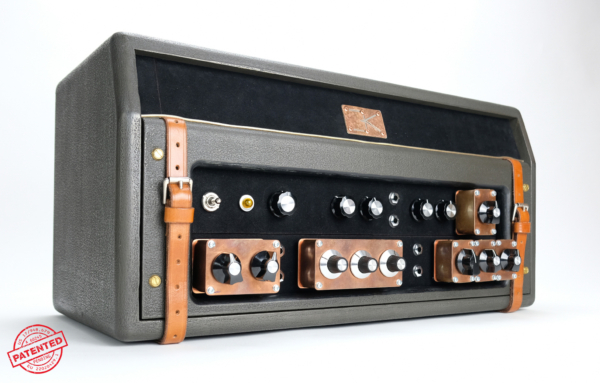 Gabriel Amplifiers
Hand-built, all-tube amplifiers that have earned praise from professional reviewers. Vintage Guitar hailed the "impeccable built quality" and the "high end/high quality vibe" of the Voxer 33 and Guitar Player called the Voxer 18 "ultra-rich" and "with more versatility than many vintage amps can muster."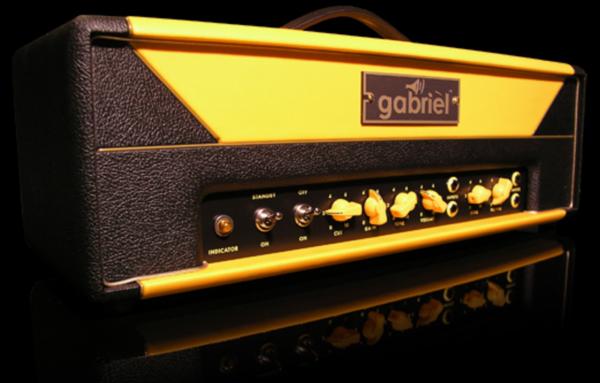 Kindlein silver microphones
"The Kindlein Microphones are handcrafted in an artisan tradition. All are one-of-a-kind made of pure solid silver molded into a unique shape by hammer & fire. I work with the passion of the past, sacrificing time and energy to create unique pieces of musical jewelry." Emil Kindlein
WebLink: